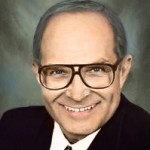 The early background of Paul A. Halas finds an individual who was born and raised in Chicago, Illinois, later having completed undergraduate studies at Northwestern University, with an emphasis concentrated on Economics and Marketing.
In his overall employment history, three firms stand out significantly, having provided Paul A. Halas with excellent "one on one" experience in working with, learning from and negotiating with business owners, general managers and CEOs; as well as gaining direct experience with the analysis and implications of Balance Sheets, P&L and Cash Flow Statements, the universal yardsticks by which corporate health and performance are measured.
Early in his career, he became president and half owner of Park Products Engineering Co., Inc., located Tinley Park, IL, a Chicago Suburb. Their products were electronic stroboscopic instruments which were used as inspection safety devices in the operation of grain elevators and feed mills. Here he re- searched the infrastructure and demographics of the feed grain market, arranged for the product line field testing and then planned the initial market introduction, which included programs of press releases and advertising. He developed companion products, which were later added to the line. Mr. Halas wrote and published numerous articles over a period of some five years which detailed the stroboscopic concept, technology, use and benefits. One of his articles earned an award from "Grain Age," one of the leading industry publications. Over his five year plus tenure valdiazep.com here, facility owners and managers of major grain terminals and smaller country elevators and feed mills as well, were frequently involved with product application, use and justification, throughout the US and off shore. After successfully opening another market application, in the Graphic Arts Industry by applying the strobe concept to high speed web presses, Mr. Halas sold his interest and moved on to be challenged by another assignment.
He accepted the position of Contract Manager and National Marketing Director at Vacudyne Corporation, Chicago Heights, IL. The Firm was a mechanical contractor, which specialized in the engineering, design and construction of closed loop pressure/vacuum systems, used for the most part in several of the process industries. In his dual responsibility, he was able to attract major clients within the pharmaceutical and electric power generating industries into the firm's client base. The discipline here required meticulous examination and interpretation of contract conditions and clauses with great attention paid to fine print and detail, plus client communication of status reports, time lines and application real time calibration and feed back. During the years of tenure here, his responsibility for managing new markets and client relationships resulted in significant improvements in revenues and the company's bottom line results.
In a final connection in the private sector during the early 70's, Mr. Halas began a six year tenure as marketing director with Scandura, Inc., Charlotte, NC, a manufacturer of industrial belting products. Their products were used in various material handling applications, i.e. those which used belting for bulk conveyors and bucket elevators. One of the firm's target markets was the feed-grain industry, which took advantage of his extensive prior experience. In this assignment, Mr. Halas was responsible for the introduction of the firm's newest concept in belting design and construction. His marketing plan was put into place and called for the recruiting and assigning of more than 60 stocking distributors across the US. As a corporate executive, he was a member of a special management committee which met monthly to analyze, modify and strengthen the firm's balance sheet and income statements. This consistent examination of financial statements became invaluable to the firm and it's control of manufacturing, marketing and financial resources. Through the national sales and distribution success of the firm's products, Scandura experienced an explosive growth in market share, revenue and profitability. At that time the company was one of twenty divisions of a holding entity called BBA Group, British Belting and Asbestos, with home offices and other facilities in the UK. During Mr. Halas' tenure, Scandura achieved the highest ranking of all BBA divisions in measures of growth and financial performance. Mr. Halas concluded his tenure here and in July of 1978 established the management consulting firm of Halas & Associates.
Under the banner of Halas & Associates, Paul A Halas utilized his prior corporate experience and quickly established consulting relationships with several firms in the Chicago area. His client base was later broadened to the Southeast and ultimately throughout the US. He joined two consulting associations. Adam Consultants, a management consulting group in Chicago and also the Institute of Management Consultants (IMC) in Washington DC. To ensure his professional competence, he entered the IMC certification program. IMC certification required a host of qualifications; a strict code of ethics, high standards of professional competence and detailed reports on five (5) completed consulting assignments. He was awarded the IMC designation "Certified Management Consultant" (CMC) in October of 1984 and is a continuing member of the IMC being currently active in NC chapter functions, maintaining a seat on the Board of Directors in the IMC Carolinas Chapter.
After some five years of consulting assignment activity, Mr. Halas observed that most owners of small businesses, while having expertise in their niche, were generally not familiar with the basic elements of business worth or the fair market value which applied to their own firm. Working exclusively with business owners and CEOs, he had often received requests for recommendations and guidance when issues involving business values surfaced, when certain owners considered options for divesting all or a portion of their business. Sensing a possible market need, Mr. Halas embarked upon an industry search of the existing methodology for determining business valuation, and began assembling a library of resources and information for the "state of the valuation art." He also learned of a professor at The University of North Carolina at Charlotte (UNCC), Mr. Charles Withers, who taught business management courses, including business valuation. Professor Withers ultimately became an advocate of Mr. Halas and their friendship continues through the present.
After more than two years of research, a determination was made that the business valuation market had a definite place for a valuation service that would be under pinned by a solid line management background and the "practical" perspective this would bring to owners and would-be owners of businesses. After completing beta testing for accuracy and relevance, and designing a final report and document package which would be comprehensive and yet easy to understand, the business activity of Halas & Associates was changed in mid 1985, to concentrate solely on the business of business valuation/appraisal, and the complete range of services which this specialty requires. Thus, the Halas Business Valuation System (HBVS) was established and launched.
Paul A. Halas also joined the Institute of Business Appraisers (IBA), Plantation, FL, and when asked, describes himself as a "practical" business valuation analyst. This term referring to the business valuation/appraisal process as viewed from the present and/or future owner's perspective. And why is this important? Over a period of some 40 years, he has had the good fortune to meet and know literally thousands of business owners and/or entrepreneurs. And these experiences with business owners and their respective perceptions, values and culture have proved invaluable in his on going work in the arena of business valuations. And if there is an ethereal lesson Mr. Halas has learned concerning business owners it is their fundamental life priorities; i.e., their faith, their family and their business. And in that order!!
And since 1985, with thousands of valuations now completed, evidence by dozens of client testimonial letters, the Halas Business Valuation System has endured and become more and more viable as a critically important business tool. ***
An added quote from a friend . . . .
Forb Phillips, of Grand Lake, OK, is a financial consultant who occasionally refers clients to the HBVS system. In a recent conversation he may have said it best . . . "The HBVS system produces good numbers. They work for the client to give him or her what their business is really worth in the real world. And that makes for a very happy client!"
What more can be said.