Paul A Halas Jr., VA, CMC
Experience & Background Vitae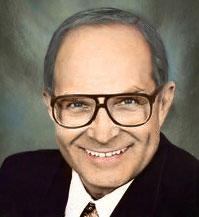 Halas & Associates, Charlotte, NC
Founder/Owner, 1978. Formed as Management Consulting Firm with concentration in profit improvement and marketing planning. Extensive client assignments nationally. After numerous requests re "Business Value," decision made to research business valuation market and "in place" methodologies. Established the Halas Business Valuation System (HBVS) in 1985; national market entry 1986, system copyrighted 1989. Developed Authorized Associate Program for national distribution. Thousands of business valuation clients nationally and offshore. A client list for this business valuation company is available.
Scandura, Inc., Charlotte, NC
Director of Marketing, 1972. Manufacturer of Industrial Belting. Primary responsibility for converting "direct clients" to stocking distributors. Established more than 60 stocking distributors in US & Canada. Division grew from $½mm to $10mm sales at 58% product line profit. Responsibility included monthly management meetings to analyze and improve Balance Sheet, P&L and cash flow.
Vacudyne Corporation, Chicago, Heights, IL
Director of Marketing. Pressure/Vacuum System Manufacturer. Builder of closed-loop systems (altitude simulation chambers, industrial gas sterilizers, freeze drying systems, etc.). Reorganized sales, marketing, modafprovig.com pricing & distribution policy. Responsible for significant growth in marketing of hi-tech, complex product line.
Park Products Engineering Company, Inc.
President/Shareholder. Manufacturer of industrial Stroboscopes. Total re-design of product line, Market research and subsequent market launch. Established national distribution through sales reps and stocking distributors. Extensive penetration of Grain-Feed, Grain Terminal, Graphic Arts and Industrial Markets.
Published Articles
Various Articles Re Business Valuation Through The Present
"The Real Importance of Business Valuation" – Evan Carmichael Publications
"Cashing In Your Business?" – Atlanta Sml. Bus. Monthly
"Selling Out?" –  Acquisition
"Positioning Your Business To Sell" – Insights
"Business Buyers Look For "Real" Profits" – Insights
"Managing Salespeople" – Counselor
"Selecting Best Belting" – Grain Age
"Sublimation 1970" – American Society of Chemical Engineers
PAH Career Biography Published in Marquis Directories:
Who's Who in America
Who's Who in Finance & Industry
Who's Who in The World
Who's Who in the South and Southwest
Memberships
Institute of Business Appraisers, Salt Lake City, UT
Institute of Management Consultants, Palm Beach Gardens, FL
Four Year Program – CMC Certified
National Center for Employee Ownership, Oakland, CA
Better Business Bureau, Charlotte, NC
Education
Northwestern University, Evanston, IL; Economics Marketing.